One Life to Live   (all pages)
Intoxicating, character driven drama One Life to Live is back with all new must-see episodes. One Life to Live is filled with action, romance, comedy, and pushes the boundaries of entertainment by exploring cutting edge social issues. Viki, Dorian, Todd, Blair, the Buchanans and the Lords — all the icons of Llanview, Pennsylvania — are joined by gorgeous, hot stars of tomorrow in the all-new One Life to Live. In a town of questionable marriage ethics, teenagers grow up fast and fall in love quickly. The quiet simplicity of small-town living on the Llantano River is frequently upset by an over-abundance of multiple personalities who disturb the peace. Despite the jealousy, betrayal and occasional baby-swapping, Llanview is where the Buchanan, Lord and Cramer families struggle to retain the strong family ties that have always united them. The new One Life to Live has beloved characters from the show that ran on network television for 43 years plus the contemporary look, feel and style of an edgy new hit.
One Life to Live is now on Hulu, Hulu+, and iTunes!
Caution: some pages may contain spoilers!
Click on a character to go to their profile!
Latest One Life to Live News
Current news
Show Details
Best Of One Life To Live

Latest episode
August 19, 2013


Weekly spoilers:

Official OLTL Sites
Cast
For performer names and date ranges, see here.
Contract
Bo Buchanan · Clint Buchanan · Matthew Buchanan · Nora Buchanan · Natalie Buchanan-Banks · Blair Cramer · Téa Delgado · Destiny Evans · Jeffrey King · Dorian Lord · Victor Lord Jr. · Victoria Lord Buchanan · Danielle Manning · Jack Manning · Todd Manning · Rama Patel · David Vickers · Cutter Wentworth · Carl Peterson
Recurring
Nigel Bartholomew-Smythe · Drew Buchanan II · Shaun Evans · Sam Manning · Liam McBain · Nikki · Vimal Patel · Michelle · Kate Lane · Diego Padilla · Dusky · Bruce Hunter
Other American daily soap opera wikis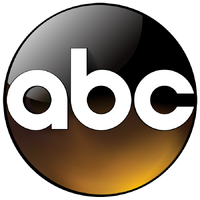 Community content is available under
CC-BY-SA
unless otherwise noted.