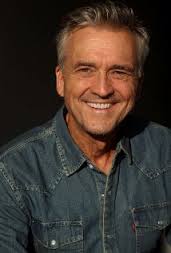 Dr. Louis Michael "Lou" Cramer
is a fictional character on the ABC Daytime soap opera
One Life to Live
. Patriarch of the
Cramer family
, the deceased character appeared in flashbacks played by
Peter Galman
from 1997 to 1998.
Background
Edit
Lou Cramer married Sonya Roskova and had three daughters with her : Addie, Dorian and Melinda. The family appeared happy but what Lou did not know was that his wife was insane and manipulated their daughters into hurting each other. One day, Melinda was in a horrible horse racing accident, (Sonya had cut the girth on Melinda's saddle) and hurt her hands so badly that she could not play the piano anymore. When Lou and Sonya came home from the hospital visiting Melinda, Lou told Dorian how badly Melinda had been hurt and Dorian told him that Sonya had cut the saddle girth. Lou asked Sonya if that was true but Sonya denied it, Lou asked Dorian if she was lying, Dorian said she was not and Sonya got so angry at Dorian that she lunged at her and Lou tried to protect her. Sonya then picked up a statue of Brahms and lifted it up over her head and hit Lou on the head, killing him instantly. Sonya and Cramer nanny Charlotte Stonecliff carried his body out to the well house. The next day Charlotte went and bought a pair of coffins and brought them back to the farm, Both her and Sonya put Lou's body in one but weighted the other one with bags of sand and buried them making it look like that Lou and Sonya had died in a plane crash.
Actor History
Edit
Peter Galman (1997-1998)
Born November 25, 1917
Died August 27, 1960
Cause of Death
Edit
Blugeoned on the head with a statue by his insane wife Sonya
Occupation
Edit
Physician
Sonya Roskova (dissolved by his death; Deceased)
Grandchildren
Edit
Great-Grandchildren
Edit
Great-Great-Grandchildren
Edit
Community content is available under
CC-BY-SA
unless otherwise noted.